Symantec Enterprise Security Products are now part of Broadcom.
Broadcom Inc. is a global infrastructure technology leader built on 50 years of innovation, collaboration and engineering excellence.
With roots based in the rich technical heritage of AT&T/Bell Labs, Lucent and Hewlett-Packard/Agilent, Broadcom focuses on technologies that connect our world. Through the combination of industry leaders Broadcom, LSI, Broadcom Corporation, Brocade, CA Technologies and Symantec, the company has the size, scope and engineering talent to lead the industry into the future..
Broadcom is focused on technology leadership and category-leading semiconductor and infrastructure software solutions. The company is a global leader in numerous product segments serving the world's most successful companies.
Broadcom Inc. combines global scale, engineering depth, broad product portfolio diversity, superior execution and operational focus to deliver category-leading semiconductor and infrastructure software solutions so its customers can build and grow successful businesses in a constantly changing environment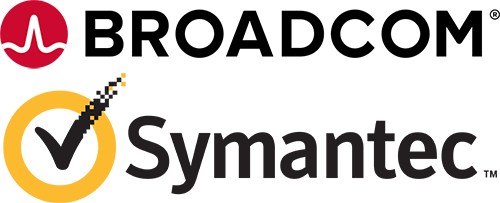 PROTECH has been certified as a Broadcom Tier 1 in Jordan Products
Symantec Endpoint Security Enterprise
Symantec Endpoint Security Complete
Symantec Endpoint Protection Mobile
Endpoint Detection and Response
Broadcom Symantec Data loss Prevention
Symantec Endpoint Encryption Powered by PGP™
Symantec Email Encryption
Symantec Security Analytics
Symantec Secure Web Gateway
Symantec Web Security Service (WSS)
Symantec SSL Visibility Appliance
Symantec Messaging gateway
Symantec Industrial Control System Protection