The frequent use of email makes it the #1 target for attacks by hackers who want to compromise your security. The widespread adoption of email security solutions has forced attackers to seek more sophisticated ways to infiltrate organizations.
Basic blocking tools will not protect you from targeted ransomware, spear phishing, business email compromise (BEC), and other sophisticated email attacks. Organizations must augment traditional email security technologies with a multi-layered approach based on the latest prevention technologies such as machine learning, link isolation, and behavior analysis with efficient sandboxing and file detonation.
PROTECH offers a solution to help secure your environment through processing of emails to organize it according to specified criteria. Most often this refers to the automatic processing of incoming messages, but the term also applies to the intervention of human intelligence in addition to anti-spam techniques, and to outgoing emails as well as those being received.
Email filtering software inputs email. For its output, it might pass the message through unchanged for delivery to the user's mailbox, redirect the message for delivery elsewhere, or even throw the message away. Some mail filters are able to edit messages during processing.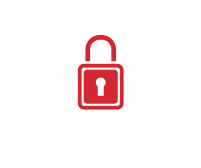 Email Security and Phishing Readiness Key Benefits
Minimizes risk of costly cyber breaches
Provides investment protection
Creates a strong defense across the entire organization for all types of devices
Offers flexibility to align with organizational preferences and resources
Provides visibility across wider attack surface
Gives real-time protection against evasive attacks
Reduces operational cost of triaging unreliable alerts
Automates and simplifies security workflows
Accelerates prioritization and resolution of detected security incidents
we at PROTECH understand your need to stop inbound and outbound threats targeting your end user's information and key infrastructure by providing Encrypt Traffic Management, Next Generation Firewall and Network Access Control Solutions. Today's network & Web protection must account for this new reality while balancing security, performance, complexity, and cost.
Email Security and Phishing Readiness Solutions