The data center must be able to communicate across these multiple sites, both on-premises and in the cloud. Even the public cloud is a collection of data centers. When applications are hosted in the cloud, they are using data center resources from the cloud provider.
What defines a modern data center?
Modern data centers are very different than they were just a short time ago. Infrastructure has shifted from traditional on-premises physical servers to virtual networks that support applications and workloads across pools of physical infrastructure and into a multicloud environment.
The data center is at the heart of your enterprise network and the engine that powers new applications and business capabilities. But it can be complex and challenging to adapt and scale, requiring management of a wide range of skill sets and vendors.
And for campus network, it is a proprietary local area network (LAN) or set of interconnected LANs serving a corporation, government agency, university, or similar organization. In this context, a typical campus encompasses a set of buildings in close proximity. The end users in a campus network may be dispersed more widely (in a geographical sense) than in a single LAN, but they are usually not as scattered as they would be in a wide area network (WAN)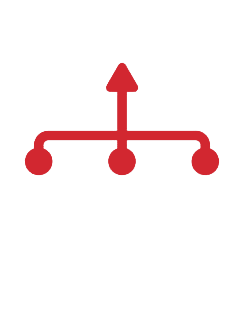 We at PROTECH provides the Nervous System of the Autonomous Enterprise by Delivering Simple, Secure, and Automated Networks with the motivations to go for Campus Automation & Agile Data Center Networking:
Managing Growth, Costs, and Risks
Reducing Time-to-Solution
Optimizing Security, Reliability, Resilience, and Integrity
Data Center and Campus Networking Key Benefits
Dynamic Role–based Policies
Simple to deploy at scale
Integrated Application Hosting
Adaptable to customer business needs
Rich Telemetry and Analytics